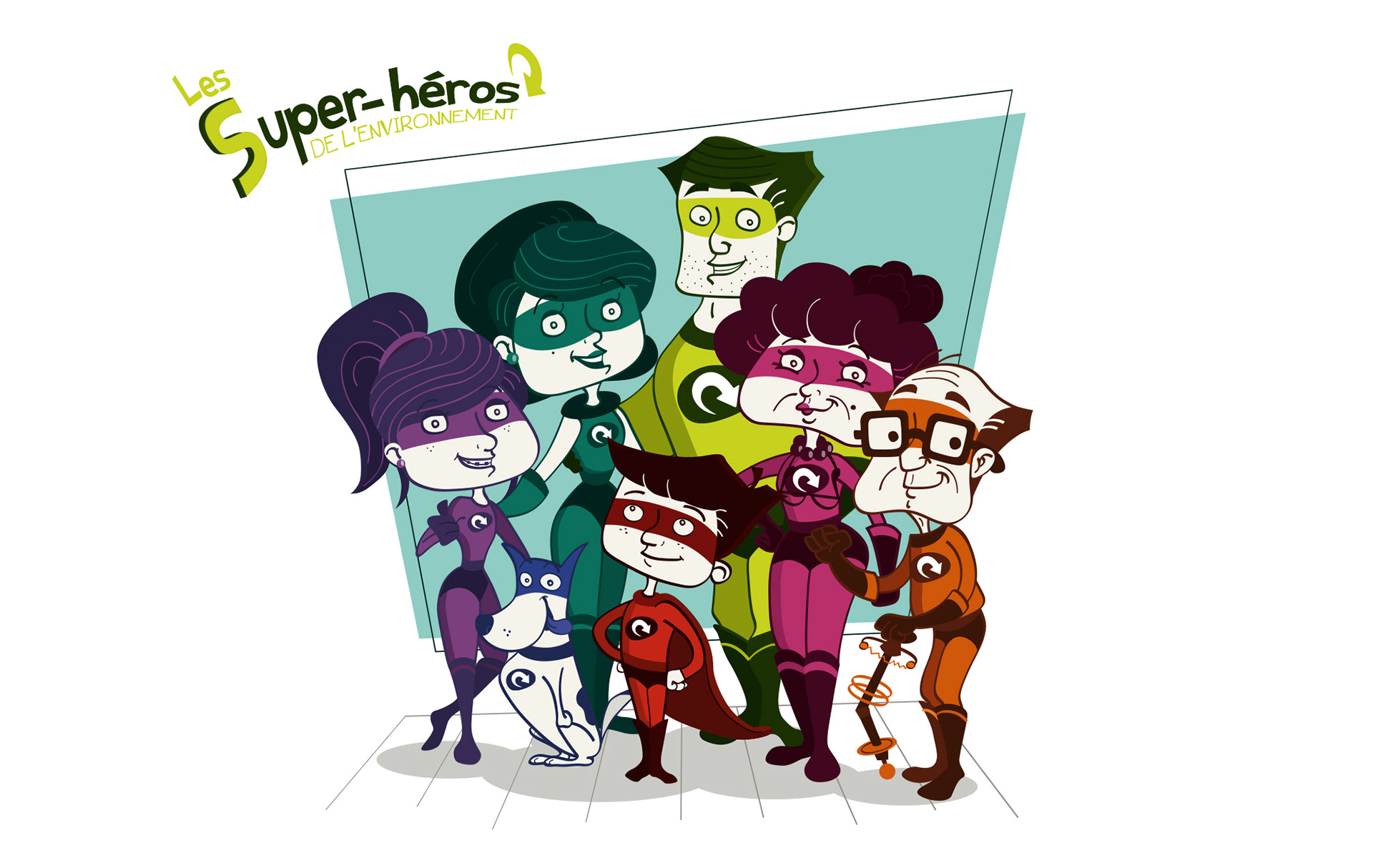 No one needs super powers to save the Earth. 
With everyday small good habits, everyone can help to protect our environment & become a green super hero. With this family, those good habits are taught to children at school. This project lasted for 4 years and each year children received in their class a calendar and a class newspaper illustrated. A seven families card game with a quiz completed the program.
Character design & illustrations
for a school calendar, newspaper & card game to teach children good habits for saving the environment.